5 Foods for Heart Health
September 27, 2017
Amber Specialty Pharmacy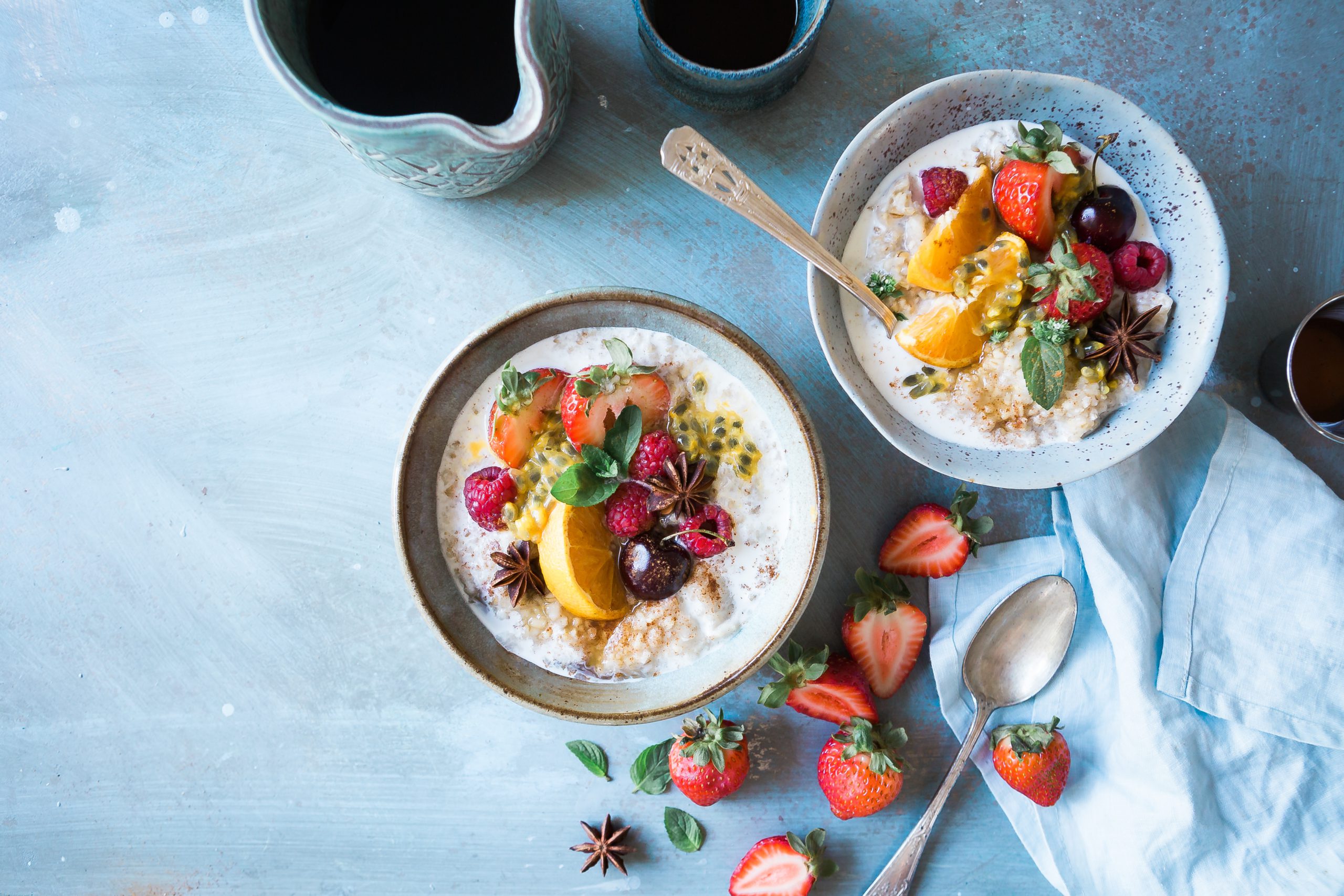 Medical conditions and lifestyle choices may put you at a higher risk for heart disease, including high blood pressure, high cholesterol, smoking, diabetes, obesity, poor diet, physical inactivity and excessive alcohol use. The good news is that several of these risk factors may be influenced by changes in lifestyle, such as exercise and what you choose to eat.
Decades ago, common heart-health nutrition tips included advice on eating low-fat foods. However, when people were told to cut fat out of their diets, they ended up replacing it with processed carbs and added sugars. Instead of focusing on the foods you should cut out, focus on the foods you can add into your diet. This can make improving heart health more manageable and result in lasting change.
Try adding these five foods into your diet to improve heart health.
Soy protein. Aim for 25 grams (or around three servings) per day of soy protein from sources such as soy nuts, edamame, soy milk, tofu or tempeh. Research shows that soy foods help lower cholesterol because of their beneficial fatty acids and their protein content.
Nuts. Try to eat 1.5 ounces of nuts per day. That's roughly a handful (about 12 Brazil nuts, 22 pecan halves, 27 cashews, 36 almonds, 65 peanuts or 73 pistachios). Nuts are a rich source of heart-healthy fats, fiber, plant protein, essential vitamins and other nutrients that have antioxidant and anti-inflammatory properties.
Plant sterols. Aim for 2 to 3 grams per day of plant sterols (compounds found in plant cell membranes). Plant sterols resemble cholesterol, which makes it hard for the digestive tract to tell the difference between the two and thus, may help reduce cholesterol absorption. Small amounts of plant sterols are found in fruits, vegetables, nuts, seeds, cereals, legumes and vegetable oils. Larger amounts of plant sterols have been added to some margarines and orange juices.
Try to eat at least 25 to 30 grams of fiber daily. Dietary fiber may help lower cholesterol and reduce the risk of getting heart disease. To add fiber to your diet, choose more whole grains—such as oatmeal, whole-wheat bread or pasta, brown or wild rice, quinoa, popcorn, legumes, vegetables, fruits, nuts and seeds (such as flaxseed or chia seed).
Fish. The American Heart Association recommends eating two servings of fatty fish per week. Fatty fish, such as salmon, tuna, trout, mackerel, herring, sardines and anchovies, are high in omega-3 fatty acids. These acids cannot be made by the body, so you must consume omega-3 fatty acids in the food you eat. This may help positively affect blood lipids and lower the risk of heart disease.
Below is one of my favorite heart-healthy recipes — fig and ricotta oatmeal. If you're looking for a heart-healthy recipe, I hope you'll give it a try.
Fig and Ricotta Oatmeal
Serves: 1
Ingredients
1 cup water
Pinch of salt
½ cup old-fashioned rolled oats
2 tbsp chopped dried figs
2 tbsp part-skim ricotta cheese
1 tbsp toasted, sliced almonds
2 tsp honey
Directions
Bring water and salt to a boil in a small saucepan. Stir in oats, reduce heat to medium and cook, stirring occasionally, until most of the liquid is absorbed—about 5 minutes.
Remove from heat, cover and let stand a few minutes. Top with ricotta, figs, almonds and honey.
Overnight oats variation: Combine ½ cup old-fashioned rolled oats with ½ cup water and a pinch of salt in a jar or bowl. Cover and refrigerate overnight. In the morning, add toppings. Eat cold or heat up.
---
Do you have high cholesterol? Amber Specialty Pharmacy's High Cholesterol Center of Excellence offers personalized patient care, access to needed medications and the support necessary to promote medication adherence and compliance. Learn more about Amber Specialty Pharmacy's dedicated high cholesterol team.
About the Author
Megan Hall is a Registered Dietitian and Licensed Medical Nutrition Therapist. She attended the University of Nebraska Lincoln and graduated with a Bachelor of Science degree in Nutrition and Health Science and Nutrition Science and Dietetics with a minor in Psychology. She completed a Dietetic Internship in Augusta, Georgia, through the Augusta Area Dietetic Internship program. Megan loves being a dietitian because she enjoys helping people create long-lasting improvements to their health. In her spare time, Megan enjoys spending time with her family and running. She has run 9 marathons, 11 half marathons and several other races.
Share Article