Placing patient needs above all else.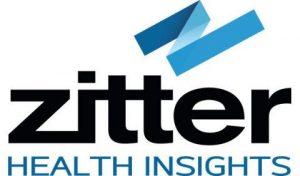 Amber Pharmacy regularly participates in surveys conducted by Zitter Health Insights. The Zitter Health Insights Patient Satisfaction Survey allows specialty pharmacies to objectively assess how they are perceived by their patients as well as how they compare to competitor performance.
One of the key components of the survey is the Net Promoter Score (NPS) – an index of 1 to 100 that measures patients' willingness to recommend their pharmacy to others. In Q4 2016, Amber Pharmacy's NPS across all categories was 80. This score is the third highest of all pharmacies assessed and 37 points higher than the average of all specialty pharmacies evaluated in the survey including CVS Health, Walgreens and Accredo, among others.
In order to determine the NPS, patients were specifically asked on a scale of 0 to 10 how likely they would be to recommend a friend/family member to Amber Pharmacy. Fifty percent of patients rated Amber Pharmacy a "10," and 20 percent of patients gave Amber Pharmacy a rating of "9," resulting in a total of 70 percent of patients giving Amber Pharmacy the highest rating possible.
What Our Patients are Saying
"Amber Pharmacy, thank you for the excellent service you have given me for the past 5 years!"
"I love everything about Amber! I feel so confident in this company to take care of our vital medications. I'm so pleased – thank you!"
"I like the personal and professional service I receive when I call. I am very much pleased with someone answering the phone, and not an answering machine. I feel the representatives truly are concerned about my meds. I know that when I call, my every need will be met before I end my phone conversation. Thank you for a job well done!"
"I am grateful to have service that I can depend on throughout the entire year. The medicines are vital for the life of my kidney. Each time I call, I can talk to a friendly person. Thank you for your devotion to outstanding customer service."
"I appreciate the lengths Amber Pharmacy goes to ensure you get your medications on time. They talk to your physician so everything is virtually hassle free."
What Healthcare Providers are Saying
"Can I just reinforce how much easier our lives have gotten since we have been using you guys as our specialty pharmacy? Like night and day. Just thought you should know – keep up the good work!"
"I had been working with an oncology patient who had lost all hope because he couldn't afford his medication. Amber enrolled him in a financial assistance program and got the needed meds for him. I wish you could see this man – he is a changed person. He now has HOPE that he will survive and is taking charge of his condition. I can't thank you enough for all you do for our patients."
"As BOTH a patient and a nurse I've seen both sides of the picture. I can honestly say that Amber is one of the best companies that I've worked with or dealt with over the last 23 years. Thank you!!"
"I want to thank you all for your phenomenal service. You are always helpful, kind, professional, and willing to go the extra mile when needed – which makes dealing with Amber a pleasure, a rare occurrence with business these days!"
Send a message to info@amberpharmacy.com